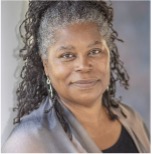 Dr. Stacy Blake-Beard
Dr. Stacy Blake-Beard joins Seven Stones Leadership as a renowned scholar, consultant, speaker, mentor, and coach. She has given seminars for, and consulted on, a wide range of topics, including effectively leveraging diversity, implementing formal mentoring programs, gender and leadership, bystander awareness training, unconscious bias, managing visibility, career action planning and team building. 
Dr. Blake-Beard's research focuses on the challenges and opportunities offered by mentoring relationships, with a focus on  the impact of increasing workforce diversity. She is particularly interested in the issues women face as they develop mentoring relationships.  She also studies the dynamics of formal mentoring programs in both corporate and educational settings.  Dr. Blake-Beard is the co-author of two books, "Mentoring Diverse Leaders: Creating Change for People, Processes, and Paradigms" and "Handbook of Research on Promoting Women's Careers." Dr. Blake-Beard has published research on gender, diversity, and mentoring in several publications including the Journal of Career Development, the Academy of Management Executive, the Psychology of Women Quarterly, Journal of Management Development, the Journal of Business Ethics, Human Resource Management Journal and The Diversity Factor. She received a 2010-2011 Fulbright Award to support her project, entitled "Systems of Sustenance and Support: Exploring the Impact of Mentoring on the Career Experiences of Indian Women," in partnership with the Center for Leadership, Innovation and Change at the Indian School of Business in Hyderabad, India.
Dr. Blake-Beard has collaborated with Stanford University's Clayman Institute for Gender Research on their Voice & Influence videos. She has been affiliated with the advisory board of several organizations, including MentorNet, Teen Voices, the Harvard Project on Tenure, and the Harvard Medical School Center for the Study of Diversity in Science. Dr. Blake-Beard has been the recipient of numerous grants and fellowships, including awards from the National Science Foundation, the Ford Foundation and the Robert Toigo Foundation.  She has been a consultant for many organizations, some of which include: Infosys, Dell, EMC, Hewlett Packard, Jobs for the Future, The Partnership, IBM, Cisco, The Robert Toigo Foundation, Bank of America, , PricewaterhouseCoopers, Swissotel, PepsiCo, Goldman Sachs, Intel, Linkage, AstraZeneca, Eli Lilly, Boston Chamber of Commerce, The Conference Board, Massachusetts General Hospital, Brigham and Women's Hospital, , Boston University, , University of Connecticut, University of Michigan, , University of California, Harvard University, Boston Public School District, The PhD Project, The Compact for Faculty Diversity.
She is a faculty member of the Tuck School of Business at Dartmouth College. Prior to Dartmouth, Dr. Blake-Beard was the Deloitte Ellen Gabriel Professor of Women and Leadership at Simmons College's School of Management.  She has also been faculty at the Harvard University Graduate School of Education.  Dr. Blake-Beard served as Visiting Faculty at the Indian School of Business in Hyderabad, India and as Visiting Faculty with the Vedica Scholars Programme for Women in Delhi, India.
Dr. Blake-Beard holds a BS in Psychology from the University of Maryland at College Park and an MA and a Ph.D. in Organizational Psychology from the University of Michigan.
In a few words, Stacy is smart, experienced, insightful and approachable.
Smart: street and otherwise.
Experienced: personally, educationally and professionally.
Insightful: in so many ways.
Approachable: from moment #1.
I hope that she will be part of our work to educate women and men in the industry for a long time to come.
Lenore Champagne Beirne
Lenore Champagne Beirne is a leadership and organizational coach and consultant with Seven Stones Leadership Group. She is an executive coach for leaders of startup companies, and works with clients in technology, finance, media, real estate, beauty, retail and the arts. She founded Bright Coaching and is co-founder and Partner at The Kasa Group.
Lenore uses coaching to drive positive transformation in people, companies, industries and communities. She is an expert at working with clients moving from individual contributor to an executive role, assisting them in growing their executive presence. She has expertise in leading through change, using coaching as a management tool, building effective team dynamics, fundraising for young companies, leadership in underrepresented groups and building scalable business systems. Lenore understands how to connect her clients' personal missions to their career goals, creating greater satisfaction and increased effectiveness.
Having worked as a founder and investor in startups and social enterprises, she draws on her deep understanding of the multifaceted challenges of leadership in these areas. She also draws on experience in venture capital, communications, business strategy and management consulting. In addition to her own operating and investing experience, Lenore is guest lecturer and coach at NYU Stern School of Business and also served as a communications consultant to graduate and undergraduate business students at American University. She reserves a portion of her practice to work with CEOs in The City of New York Minority and Women-Owned Business Enterprise Program (M/WBE).
Lenore holds a Master's in Business Administration from NYU Stern focused on Entrepreneurship and Innovation, and a Bachelor's in Business Administration from American University with a concentration in Finance and Marketing. She is a graduate of Accomplishment Coaching, an ontological coach and leadership training program. Lenore works from Brooklyn, NY where she lives with her husband and two young daughters. She enjoys spending time exploring Prospect Park and trying new restaurants.
It was enormously helpful to think through the choices I was making at both a business and personal level with Lenore. It forced me to take a look at the big picture, understand some of the reasons driving me to accept work that was out of sync with my SP, and re-commit to my goals. I found Lenore to be highly professional, patient and rigorous as a coach. This is the sort of support that owners of start-ups and young businesses can truly benefit from.
Lenore coached me during a time when I was particularly stuck, and she was astoundingly helpful. Lenore genuinely cares, commits to helping you help yourself, and holds you accountable. Getting un-stuck is rarely a straight line, and the one thing I could count on was a helpful, and sometimes painful examination of my current situation and my progress with Lenore every week or so. I was meh on the whole coaching idea before Lenore, and I'm all for it thanks to our experience together. I recommend any one thinking about coaching give at least one session a try, especially if it's with Lenore.
Working with Lenore has taken my personal life, career and relationships to a new level. Since I've started working with her, she has provided me with the tools I need to make truly informed decisions, work smarter instead of harder and tackle obstacles in all parts of my life. I am a more productive person because of the work I continue to do with her and am confident that the tools she has taught me will support my goals, both personal and career related, moving forward. Her coaching is the key to breaking through.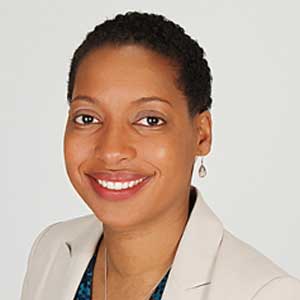 Shauna Brown Leung
Shauna Brown Leung is a facilitator and DEI strategist for Seven Stones. She is committed to building our collective capacity to make diverse communities more inclusive and equitable. She specializes in cultivating action-oriented learning from authentic engagement with diverse and conflicting perspectives. Shauna has overseen the collaborative design and development of student and professional learning experiences in her roles as a high school Teacher Leader, Senior Director of Design at the College Board, and Faculty member at the Harvard Graduate School of Education's Instructional Rounds Institute. She has also delivered customized learning experiences in institutions such as the National Park Service, Harvard University, churches, and school communities that increased participants' shared understanding and ownership of the work of confronting persistent obstacles to equity and inclusion in their communities.
Shauna earned a bachelor's degree in history from Dartmouth College and an MA in education leadership, education, culture and society from the University of Pennsylvania. She is currently a doctoral candidate and Presidential Fellow in the education policy, leadership and instructional practice program at Harvard University.
Roberta Colasanti
Roberta L. Colasanti, LICSW joins Seven Stones Leadership as a psychotherapist who brings her thirty-five years' experience as a clinician and researcher to the business community with an innovative approach to change-readiness, productivity and fitness-for-duty issues. She is the CEO and founder of Colasanti & Associates, LLC (C&A), a clinical and coaching practice with two decades of experience assisting organizations with the performance and well-being of their workforce.
Ms. Colasanti has adapted her clinical approach to assist companies in offering a wide variety of programs that have resulted in significant improvement throughout their businesses. Ms. Colasanti has also provided extensive consultation and individual coaching to help physicians, managers and senior leadership change behaviors that minimize effectiveness or that put their jobs at risk. Her knowledge and expertise on human behavior and relationships significantly impacts successful communication, even in the most challenging of workplaces. A sample of her client lists include Proctor & Gamble, Boston Edison Company, Harley Davidson Motor Company, Harvard Medical School, Kaiser Permanente and The National Institute of Mental Health.
Ms. Colasanti co-founded the Behavioral Medicine Training Program at Harvard Pilgrim Health Care that provided nationwide training on integrative medicine to physicians, nurses and mental health clinicians. In addition, she served for eight years as the Clinical Director for the Center for Psychology and Social Change, an affiliate of The Cambridge Hospital, Harvard Medical School.
In addition to her work in the medical field, Ms. Colasanti uses the Enneagram, a highly sophisticated system of nine personality profiles that are meant to help us know ourselves and others, as well as how others "see" and experience us. Each Enneagram type can help individuals navigate their ongoing personal growth and ultimately build more satisfying and collaborative relationships in both work and personal life. The Enneagram is a comprehensive system that describes how personality and character structure are formed in three centers of our human existence:  mind, heart, and body. Through her course, Building Collaboration and Trust Through the Enneagram, participants have the opportunity to work with all three centers in pursuit of deeper personal awareness, and in building trust-based relationships.
Ms. Colasanti completed her post graduate degree at Boston University School of Social Work's Advanced Standing Programs. She completed her clinical internship at The Cambridge Hospital, Department of Psychiatry, Harvard Medical School. She is a graduate of the three-year intensive Ontological Design Course, The Logonet Foundation, Emeryville, CA, a nationally recognized workplace coaching program.
I have worked with a lot of coaches, but this is the first time I can honestly say I see a difference in my behavior. Colleagues are noticing the change as well.
With Roberta's guidance and support, [our company] has made great strides strategically, organizationally, professionally, and even personally.
I am able to see a direct link between my mood and my physical health, such that I am able to live more calmly and peacefully.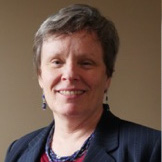 Christine Connors
Christine Connors joins Seven Stones Leadership as an executive coach and organizational consultant with over 30 years of leadership experience in the Human Resources, OD and Leadership fields. Christine has supported a wide variety of mission-driven organizations such as WGBH, Education Development Center, Abt Associates and Berklee College of Music. In her most recent role at Berklee, Christine was responsible for managing both the human resources and diversity and inclusion teams (HRDI) to create a working and learning environment that fostered creativity, diversity, collaboration and innovation. Through a wide variety of services and initiatives, Christine and her teams worked with all areas across the college to recruit, develop and retain a diverse and exceptional faculty and staff.
Throughout her career, Christine coached and mentored a wide variety of leaders through both one-on-one coaching as well as the development and implementation of leadership development programs. Christine is certified in the administration and interpretation of the Leadership Circle 360° tool.
Christine received an MBA with distinction from Bentley University and a B.S. in Business Administration from Stonehill College. She is also certified as a Senior Professional in Human Resources (SPHR). She lives in Medford, MA with her wife, Bev, and their dog Tallulah. In her spare time, she loves music, nature, hiking and reading.
My year-long executive coaching sessions with Chris Connors have been instrumental in my development as a leader in higher education. Her commitment to my professional growth provided the perfect environment for me to examine my strengths and weaknesses and adjust my sails so I could fly as an institutional leader. Chris' caring coaching methods were helpful as I practiced and developed competencies that would propel me in my career. Her advice on effective strategies for managing the transition into an executive role showcased her resourcefulness and expertise. Overall, through my executive coaching experience, I found her to be focused on the elements that would help me meet my professional goals and objectives. I highly recommend Chris Connors as an impactful executive coach and leadership trainer.
My executive coaching experience with Chris was transformational and exceeded my expectations. Chris is a kind, caring, and trustworthy person. She created a space that allowed me to gain insight into my leadership style through multiple learning modes. She listened empathically and appropriately challenged and supported me in a very authentic way. I am a better person and professional because of this connection, and I'm still becoming.
Julie Engel
Julie has over 25 years of experience as an organizational development consultant, executive coach, facilitator, trainer and researcher. Julie works with executives and managers helping them be more resourceful and grounded as they meet and navigate the ever-changing, fast-moving, and often challenging and uncertain circumstances of their work and personal lives through cultivating a strong foundation of resilience, courage, sensitivity and presence. A special focus of Julie's practice is her work with leaders and teams in the nonprofit, public and corporate sectors who are working in service of a more just, peaceful and sustainable world.
Julie is on the faculty of New Ventures West, an International Coaching Federation-accredited coaching school, where she trains coaches in the Integral Coaching methodology. Julie is also designated as a "social entrepreneur catalyst" at the Lewis Institute at Babson College, a center for facilitating students and alumni in their commitment to use business as a vehicle for social innovation. She is also a faculty-member in the MFA in Design for Social Innovation at the School of Visual Arts. Julie has been a featured blogger on the Skoll Foundation-sponsored website for social entrepreneurs, Social Edge.Prior to launching her own consulting practice, Julie was a Senior Research Associate, consultant and faculty member at the Boston College Center for Corporate Citizenship. She supported and conducted applied research on executives and managers catalyzing their organizations toward more responsible and sustainable business practices. Julie provided consultation, one-on-one coaching, and facilitated a peer-to-peer learning network of corporate responsibility executives from fourteen Fortune 500 companies. Julie has authored or co-authored several reports and articles based on her research, including Integration: Critical Link for Corporate Citizenship and "Leading from the Middle", in the book, Global Challenges in Responsible Business, a volume in the Cambridge Companions to Management series.Julie has a Bachelor of Fine Arts from Tufts University and an M.A. and Ph.D. in Sociology from Boston College, where she focused her studies on political and cultural sociology. Her dissertation was published by New York University Press as a book, Talking Trash: The Cultural Politics of Daytime TV Talk Shows.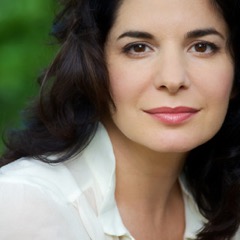 Anne Gottlieb
Anne Gottlieb coaches and teaches dynamic presentation and presence skills for numerous organizations nationally and internationally. She has consulted to Fortune 500 companies as well as designed and led courses for a broad range of corporate clients and training organizations. Her programs have been offered to executives, emerging leaders and senior management professionals at Young President's Organization, FINRA, The Center for Meaningful Leadership, Omega Institute, Brandeis University, Cambridge Associates, Integrative Life Practices, the Georgetown Leadership conference as well as governmental agencies and numerous non-profit organizations.
She is a senior teacher for Seven Stones Leadership, Integrative Life Practices and the Director of Presence and Presentation work for Mobius Executive Leadership. Her programs combine a wide range of disciplines that draw on theatre techniques learned in her nearly 20 years working professionally as an actor, director and voice teacher. Anne's background has equipped her with a rare combination of tools for helping clients overcome their obstacles and achieve remarkable results.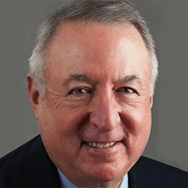 Edward M. Gurowitz
Ed Gurowitz, PhD is a senior coach and advisor at Seven Stones Leadership Group. He has spent over 35 years on the front lines of organizational change, partnering with executives, entrepreneurs and organizations to provide training and consulting in leadership, communication, collaboration and organizational effectiveness. His approach includes executive coaching, consulting, and designing and delivering programs. He has consulted to organizations ranging from Fortune 100 companies to startups and non-profits.
Ed has served as a contract executive in startups and public agencies and as a consultant to startups seeking venture and angel financing. In these capacities, he wrote and assisted in writing business plans for presentation to investors, for internal development, and to make the business case for new ventures and acquisitions. He also was a Mergers and Acquisitions Advisor for Citigroup Geneva Capital Strategies, where he worked with owners of middle-market businesses to document and market the value of their businesses for sale or merger.
As a contract executive, Ed established and managed an HR program for a multi-agency insurance firm and was Contract COO for a bi-state regional planning agency where he shifted the culture to one of collaboration, high performance and customer focus. In both these positions he specialized in talent assessment, management and development. In addition to his PhD in psychology and 35 years' experience in organizational psychology, he is certified in administration and interpretation of the Myers Briggs Trait Inventory (MBTI), the DISC and other assessment tools.
In his work, Ed has concentrated on producing organizational change while maintaining and increasing productivity and profitability by unleashing the power of people through enhanced communication, collaboration and teamwork. In addition to his work in North America, he has worked extensively in Europe, Africa, Asia, the Middle East and Australia.
Ed holds degrees in Psychology and Brain Research from Cornell and the University of Rochester and is a leading-edge thinker in the area of the impact of brain function on leadership, management, and communication. A member of the Neuro-Leadership Institute, he is the author of a book, The Molecular Basis of Memory, and numerous articles on clinical psychology, organizational psychology and management, as well as the forthcoming book Gender Partnership: Beyond Equity and Equality.
He has facilitated negotiations in the mergers and acquisitions arena as well as union-management negotiations and has coached CEOs and other executives in areas such as decision-making, delegation and leadership.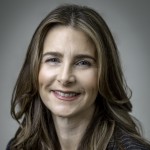 Jennifer Krier
Jennifer Krier, PhD is a coach and advisor at Seven Stones Leadership Group. She works by synthesizing multiple disciplines to bring leaders and teams some of the most cutting-edge thinking and practices in the field of coaching. Trained as a coach through Coaches Training Institute (CTI) in California, one of the premier schools for coaching, she also holds a degree as a clinical social worker, a certification as a yoga teacher and did her original training as a professional anthropologist.
Jennifer offers holistic and in-depth coaching in both the for-profit and non-profit sectors. She uses her interdisciplinary approach to support clients to produce lasting positive change in themselves and in the organizations and communities in which they live, move and work. Her mission is to bring mind-body integration to the everyday culture of workplaces in order to create the physical wellbeing and thriving relationships that are critical to successful teams and individuals striving for innovation.
Jennifer received her BA from Bryn Mawr College, and her PhD in Anthropology from Harvard University, where she was a Fulbright Scholar studying gender and power. In addition to her CTI certification as a Professional Co-Active Coach, Jennifer is trained as a Master Somatic Coach through the Strozzi Institute of Leadership and Mastery. Jennifer has taught at Harvard University and was an Assistant Professor of Anthropology at Cornell University. She has had her own business providing coaching for over a decade. She offers executive coaching to senior consultants through her affiliation at Mobius Executive Leadership, as well as delivering coaching with Seven Stones and participating as faculty in their Somatic Leadership retreats.
Jennifer has served as the Boston area group facilitator of the Hoffman Process Graduate Group. She is the co-author of a published play, Eve-olution, which was produced and ran off-Broadway. In addition to coaching, Jennifer works as a depth psychotherapist at the Danielsen Institute, and teaches yoga classes and workshops in the greater Boston area. Jennifer lives with her husband and three children in Belmont, Massachusetts.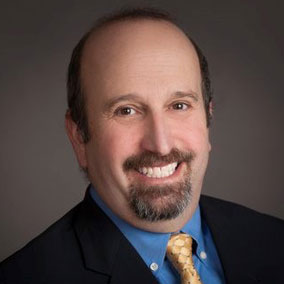 Neil Levine
Neil A. Levine is an Affiliated Certified Professional Coach at Seven Stones Leadership Group. Neil has over 20 years of experience in advising individuals and groups on setting the conditions for success. He brings a passion for creating and leading high-performance teams, focused on unlocking individual creativity and enhancing institutional performance.
Neil's career includes over 30 years in the federal sector in the Executive Branch and on Capitol Hill. His teaching experience includes a faculty appointment to the Department of Strategic Leadership at the National Defense University's Eisenhower School for National Security and Resource Policy, and adjunct professorships at the Fletcher School for Law and Diplomacy (Medford, MA), and at American University (Washington, DC).
Neil worked at the U.S. Agency for International Development (USAID), the federal agency that works in over 100 countries providing humanitarian and development assistance. At USAID, Neil served as Deputy Director for Central American Affairs, as Director of the Office of Conflict Management and Mitigation and Director of the Center of Excellence for Democracy, Human Rights and Governance.
Neil has a M.S. in National Security Strategy from the National War College, a Master's in International Affairs from Columbia University and a B.A. from Earlham College. He received his Professional Coaching Certification from the College of Executive Coaching. His board service includes the School for Friends (Washington, DC) and the Echo Hill Campership Fund. He is now on the board of CDA – Collaborative Learning Projects. Neil and his wife, Kate, live in Beverly, Massachusetts.
Thank you again for a great session and being an excellent coach in helping me to gain clarity on my career path.
Neil is a great coach and mentor. He helped me define my values and goals, provided helpful advice and a sounding board for ideas, and most importantly, he kept me accountable to the plan we developed. And he's a lot of fun to work with! I always look forward to our talks.
I appreciate your skill in getting to know me quickly in the ways that are relevant to the coaching context and my potential for success; and also your skill at discerning where the action is and fleshing out the clear steps forward. I am finding that coaching is an excellent supplement to therapy - it picks up where the therapy leaves off and I believe it provides a needed link between the growth you make in therapy and the actual steps you take in your life that reflect that growth and put it into action
Shea O'Neil Adelson
Shea Adelson is a leadership and organizational coach and consultant with Seven Stones Leadership Group. Shea works with individuals, teams, and organizations to build leadership skills, collaboration, and results through individual and team coaching, and enterprise-wide programs focused on scaling leadership principles. Leveraging a career in research and analysis, she offers evidence-based insights to her clients in a range of industries, including healthcare, pharmaceuticals, biotechnology, finance, technology, professional services, architecture, higher education, and nonprofits. Shea provides coaching, trusted advising, change management, facilitation and training, leading courses in effective communication, strategic thinking, conflict resolution and executive presence among other key leadership and management topics with depth and skill from two decades of experience.
During posts at several boutique-consulting firms in start-up phases, including Mobius Executive Leadership and Seven Stones Leadership, Shea created client services and offerings from the ground up, from large virtual courses to change management initiatives. Coaching, with a triune focus on building capacity in self-awareness, management and leadership skills, and relational effectiveness, has always been at the core. Earlier, from close to a decade at Fuld & Company, a global competitive intelligence firm, and later with Kelly Services' Strategic Insights group, she led and conducted research and analysis to support and direct executive level initiatives and go-to-market strategies.
Shea integrates her training in somatic education and mindfulness practices with her passion for data and science into her coaching philosophy, bringing to her clients the tools and techniques from the latest research in neuroscience and the best of the wisdom traditions as it relates to sustainable leadership and team development. Always learning and refining, Shea has cultivated a holistic, interdisciplinary, and customized approach to her practice to support clients create clarity, purpose, and results.
Shea holds certifications from many coaching and professional organizations including ICF, KF360, Corentus Inc. Team Coaching Certificate, Team Management Systems, Leadership Embodiment, and is also a certified yoga teacher.
Shea holds an undergraduate degree in anthropology from Tufts University. She has also taken graduate level courses in negotiation and international relations at Tufts.
Shea lives in the Greater Boston Area and is the parent to two awesome kids. She is restored by nature, meditation, great cooking, and quality time with her children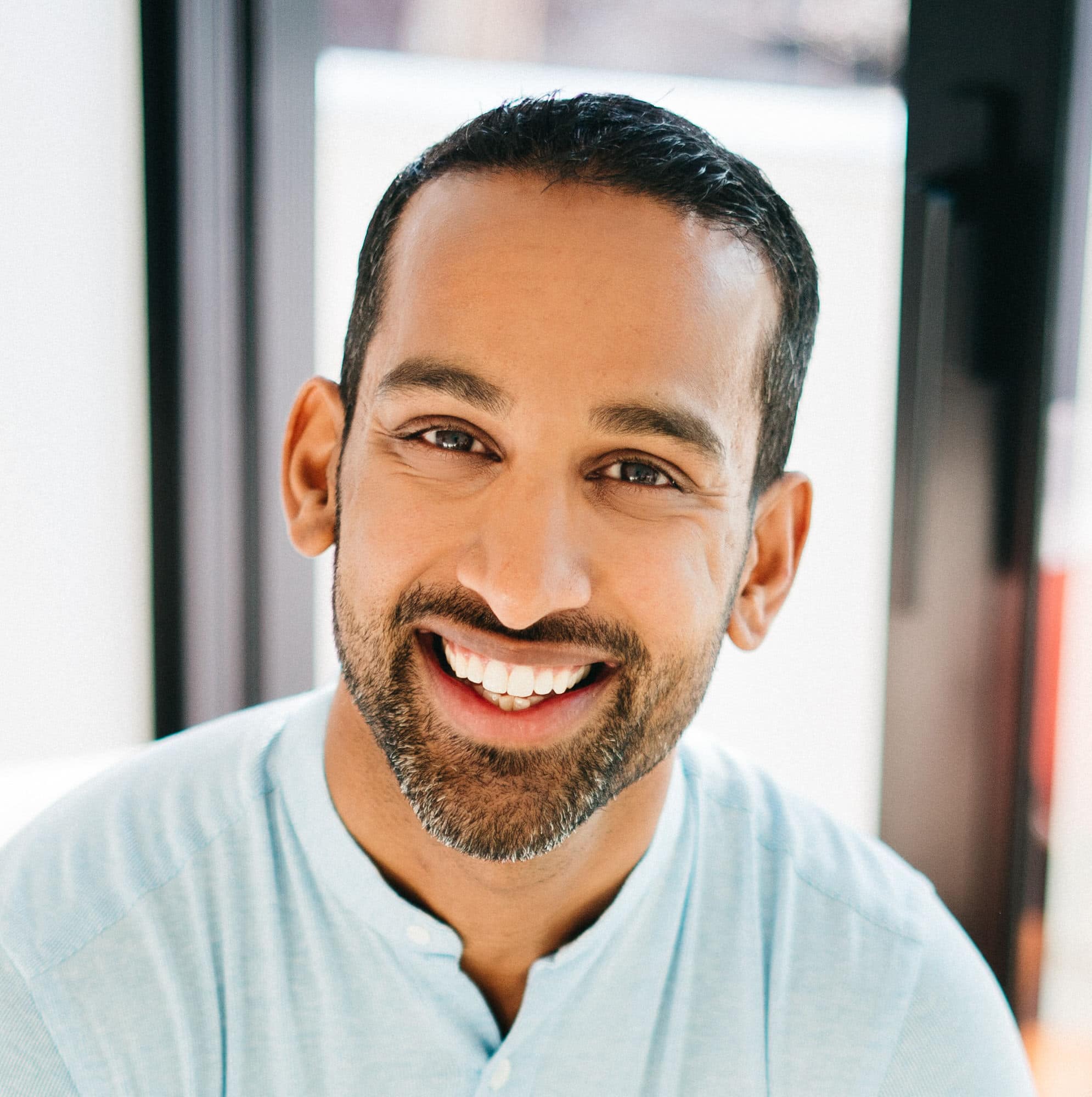 Nilesh Parikh
Nilesh Parikh is an executive and team coach with over 15 years of experience leading change at the individual, team, and organizational levels. As a coach, Nilesh is known for providing a self-affirming space where clients can explore who they are now - without judgment - and who they aspire to be, with optimism and renewed focus.
Nilesh supports clients in making major, long-term transformational shifts in how they lead while applying learnings to practical, time sensitive challenges. We call this taking the long-view without losing sight of what's right in front of you. Nilesh supports client in a wide range of industries - from tech to consulting to nonprofit – AND a wide range of functions – from CEOs to VPs of Operations.
Nilesh coaches senior leaders at established, mature companies and also frequently coaches founders and founding teams at various stages - from Series A CEOs all the way to those who are preparing for an IPO, and everything in between.  In these defining stages, Nilesh works closely with founders and their teams as they navigate the wide range of challenges that comes along with (hyper) scaling, including advising on making key hires, introducing tools and processes to support a growing team, and navigating board dynamics.
Nilesh's background as a former executive and professionally-trained individual and team coach allows him to bring a truly unique approach to clients – both practical experience in facing leadership challenges combined with evidence-based approaches in driving behavior change. In addition to working as a coach, Nilesh serves as a faculty member in a unique course on embodying anti-racism & healing collective trauma.
 In his past life, Nilesh was a Managing Director at Merrill Lynch and direct report to Merrill Lynch's COO, where he led the team development, executive coaching, and business consulting functions. Additionally, Nilesh led a dedicated team focused on supporting the success of Black/African American Financial Advisors and was a senior advisor to the Black/African American Leadership Council. Nilesh was also one of four team leaders on Merrill's Executive Council for Diversity & Inclusion where he led efforts to create a more inclusive and equitable workplace for all of Merrill's 25K+ employees.
Prior to Merrill, Nilesh worked in a range of capacities with UBS for over a decade - including leading their consulting/coaching/team development organization, building and leading an acclaimed advisor/planner development program where he oversaw 500+ trainees, successfully launching and scaling an internal startup, leading corporate strategy projects, and serving in chief of staff type roles.
Education and Personal Background:
Nilesh earned a BBA with Honors in Finance, Marketing, and Entrepreneurship from the University of Miami. He holds an MBA from INSEAD, where he studied in Singapore, France, and the US (U Penn/Wharton). Nilesh is an ICF Certified Coach, Certified Financial Services Coach, Kolbe Certified Consultant, Certified Leadership Circle Profile Practitioner, 6 Team Conditions Advanced Practitioner and has trained and studied in a range of domains from trauma informed coaching to systemic intelligence to Corentus Team Coaching.
Nilesh is a Director on the University of Miami Alumni Board and Board Chair at GrowHaus, a food access and social justice non-profit. Nilesh also brings his experience as a deeply committed parent and partner to his coaching relationships by helping clients consider their options and impact through a wide lens – ensuring that priorities are viewed in light of the fullness of what life has to offer at and outside of work. Nilesh and his family live in Denver where they enjoy spending time together in the great outdoors.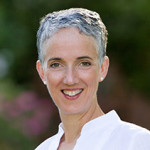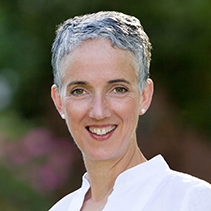 Sue Richardson
Sue Richardson is a leadership and organizational coach and consultant with Seven Stones Leadership Group. She is a coach, mediator and an experienced business executive. Her diverse background contributes to her ability to assist clients from various industries and organizational cultures. She has coached hundreds of people and draws from over 20 years' experience as a program manager, team leader, and manager within a range of organizations: information technology, wellness, education and publishing in both social-profit and commercial organizations. Sue also has a specialty working with startup ventures. She brings a razor-sharp listening, clear thinking, compassion and humor to all of her work.
Sue was a founding board member of Longwood Software, Inc., a web-based software for marketing and sales departments within manufacturing, consumer goods, business services, and high-technology companies. She is currently an officer of the firm where she participates in C-level decision making in every aspect of the business, with a particular focus on finance, administration and human resources. Sue also served on the founding board for a social-profit called the Singing Bowl. Sue earned an M.S. in Organizational Development from Loyola University in Chicago. Her undergraduate degree is from the University of Massachusetts in Finance and Economics. She studied ontology intensively for over 10 years at Landmark Education and was trained as a Certified Professional Mediator through Lakewood College. Sue is married and has a daughter.
Working with Sue has made this year one of the most productive and insightful years of my career thus far. She is deeply compassionate, unwaveringly supportive and possesses remarkably sharp insight into human behavior and motivation.
Her approach is integrative and holistic, focusing not only on the professional choices we make, but also on our mindset, lifestyle and values. I highly recommend her to anyone seeking guidance in his or her career.
Working with Sue was phenomenal for my career. Sue helped me identify the barriers that have been holding me back, then form and execute on the steps to break those barriers.
I always thought career growth came from experience and time. While that's true, Sue helped me find another path through thoughtful planning and execution.
Sue provided an excellent mix of listening, insight, and empathy to help me reach the next level of my career. I would recommend Sue to anyone looking to advance their career.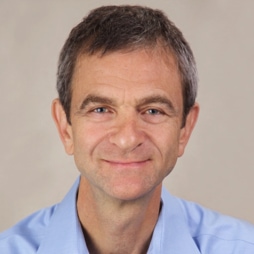 Marc Roudebush
Marc Roudebush, PhD is a senior coach and advisory board member at Seven Stones Leadership Group and has 20 years' experience applying organizational learning and leadership skills in the workplace, as a coach and senior executive. In addition to 10 years of operational management in director and senior management roles, Marc brings 10 years of full-time experience as an executive coach, trainer, and consultant to mid- and senior-level leaders in companies like Google, Shell, Bacardi, Citi, Microsoft and Cisco.
Marc's expertise includes executive coaching, team development, large-scale culture change and leading complex client service teams. Marc is also very experienced in leading train-the-coach and train-the-trainer programs.
As the Managing Director for North American Programs at Explorica (a leading educational travel company), Marc drove a 400% increase in sales revenue, and led the overhaul of the company's global brand expression and online customer experience. As a Director at Sapient Corporation, Marc led multidisciplinary teams in designing and delivering large-scale, web-based technology solutions to clients in the public and private sectors.
Marc holds a social science PhD from the University of California at Berkeley, and is a certified Search Inside Yourself (SIY) instructor. (SIY is a Mindfulness and Emotional Intelligence program for leaders, initially developed at Google). Marc is certified in NLP-based coaching and is a graduate of intensive coaching programs at Newfield Network and the Action Design Institute. In addition, Marc continues to train formally with Robert Kegan and Lisa Lahey, of Harvard University, in their breakthrough "Immunity to Change" methodology.
Marc has practiced martial arts and meditation since 1989. He lives in Boston with his wife and three children. He speaks fluent French.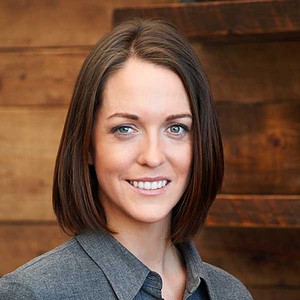 Annick Routhier Labadie
Annick Routhier Labadie is a curriculum designer and facilitator with over 10 years experience working in partnership with organizations to support leaders at the individual, team and organizational levels. She seeks questions to answers and envisions a life-affirming world in which more of us can flourish. Her content and process expertise lies at the intersection of leadership development, EDI and change. Her playfulness, wit and creativity help her work with herself and with others in shifting their ways of viewing their world, and their participation within it.
A practitioner at Seven Stones, Annick also founded Humans & Company, a Canadian boutique firm having grown lasting client relationships and a team of seven facilitators. There, she wore multiple hats, including client development, curriculum development and delivery. She has woven into her professional life a combination of corporate engagements, continuous learning, and work with not for profit organizations. With a background in STEM, "formative years" in competitive sports, and a few years of consulting with McKinsey & Company, Annick is at ease in a number of contexts. Her clients include financial institutions and professional service firms, scholarship funds, telecommunications companies, national grocers, manufacturing organizations, and research institutes.
She has completed her IFS level 1 training, Integral Facilitation certification with Ten Directions, and PPCC coaching certification with Concordia University. She holds two masters degrees in engineering science from the University of Oxford, where she researched the impact of designer biases on the applicability and impact of emerging medical technologies, a bachelors in Physics from Seton Hall University, and is in the never-ending process of finishing a certificate in applied Ethics at l'Université Laval, where she has explored gender representation in sport as well as the ethical dilemmas for sports team doctors.
Annick grew up in Quebec City. She has lived in South Orange, New Jersey, in Oxford, United Kingdom, in Montreal, Canada, and now lives in Orford, Quebec on the flanks of the National Park — a stone throw away from great Nordic skiing, cycling and paddle boarding. Outside of work, Annick has spent a year designing and building her home, learning more than she ever intended about construction. She loves to move her body, use her hands to make things, and find new ways to tire out her two dogs.
Rob Schilling
Through our partnership with Eurous Global Leadership Group LLC, Rob joins Seven Stones as a coach and facilitator. Rob has broad experience in talent management and learning. Developmental Coaching, Talent Development and Experiential Learning are among his specialties. Rob's practice takes him around the world, serving clients across four continents. He currently leads global talent development initiatives, in addition to a robust coaching portfolio.
Rob's mission for the last 20 years has always been to bring the leader to a place of engagement – of synergy and mutual fulfillment – with the organization. This is the most effective way of sustaining and driving performance: establishing mutuality of interest between the individual leader and his/her organization. Rob's coaching method has evolved to encompass various dimensions and factors that both drive and influence the executive's ability to achieve and sustain excellence. This includes leadership, performance coaching and lifestyle coaching. Rob has been able to incorporate experience and exposure to various cultures into insight and understanding that enables customization of method and content to suit the individuals, teams and organizations he serves.
Beyond individual coaching, Rob also brings the skills and insights needed to help organizations build coaching cultures using client-defined strategies and solutions. His work has spanned continents, disciplines and areas of business, e.g. FMCG, Financial Services, Energy, Telecoms, the public sector and IT. He has also worked across the length, breadth and depth of organizational architecture: operational managers, support staff, regional and country managers and managing directors. Rob has worked with corporate coaching clients including ABG (India), Adidas (Asia-Pac, Europe), Tesco Thailand, Google, Fedex (Asia), Rolls-Royce, Tata Communications, Tui Travel, Unilever (Asia/Europe).
Rob has a B.A. in Psychology from the University of New Hampshire as well as certifications from some of the top schools for coaching including: Certified Integral Coach, New Ventures West, San Francisco, CA; Certified Coaching to Excellence Facilitator, New Ventures West, San Francisco, CA; Certified Coach and Teacher: Listening to Bodies Long Distance; Certified Lominger Feedback Coach; Certified MBTI Facilitator/Coach/Consultant; Integral Coach Supervision, TWP/Integral Coach Canada and Singapore; Coaching For Excellence, The Works Partnership, Singapore; Certified Leadership Coach, LifeSpring, San Rafael, CA.
Rob is a member of the International Coach Federation (ICF) and has based his practice from Singapore, his home for the past 21 years.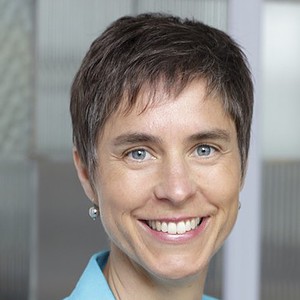 Kathe Shaw-Bassett
Kathe Shaw-Bassett is an executive coach and organizational consultant with over twenty years of experience in business development for professional services firms and nonprofits. Kathe has coached CEOs, nonprofit leaders, and business teams to build enduring relationships and thrive even when markets, expectations, and budgets change. Known as a dynamic, engaging coach and facilitator, Kathe helps people consistently and collaboratively discover fresh perspective and generate practical solutions.
As a VP in financial services, Kathe led regional sales teams through bank mergers and times of market stress, helping teams optimize performance in challenging conditions. She now serves clients navigating transition by helping to develop resilience, increase emotional intelligence and leverage strengths through executive and group coaching programs.
Kathe has worked with individuals from across the globe as a coach at the Harvard Business School Executive Education program, counseling executives on issues of leadership, teamwork, career planning and work-life balance. She believes in helping clients focus on communication, action and ways of operating as a whole person and as a leader. Kathe holds a BA in Planning, Public Policy, and Management from the University of Oregon. She is certified as an Integral Coach through New Ventures West and as a facilitator of Integrity Selling, Insights Discovery and Immunity to Change. Kathe cultivates work-life balance through running, yoga, gardening, and meditation. She is married and has a son and a daughter.
"I am extremely grateful to Seven Stones and to Kathe for the opportunity to work with her over these past six months. The work we did together is helping me to tap into the conviction and energy that usually lies beneath the surface in my daily work (and life)."
--Brian Milder, Director Council on Smallholder Agricultural Finance (CSAF)
Adam Sutton
Adam Sutton is a dynamic, inspirational speaker, sought-after coach and corporate trainer who has become a thought leader in the fields of positive psychology and human development. Adam has been helping individuals and organizations be the very best they can be for over twenty years. 
Through the consulting firm Breakthrough Collaboration (www.breakthroughcollaboration.com), Adam has worked with clients in academia, health care and corporations including Harvard University, Brigham and Women's Hospital, Harvard Medical School, Yale University, Wellesley College, Bentley University, and companies such as GE and Lahey Health. Prior to Breakthrough Collaboration, Adam worked as a trainer, program manager and organization development consultant at Harvard University, partnering with hundreds of staff at all levels, bringing a down-to-earth, accessible and fun approach to topics ranging from employee engagement to effective communication and emotionally-intelligent management.
Adam has worked extensively in the field of human development and organizational effectiveness and brings expertise and passion to all of his teachings, specifically in the areas of team-building, leadership development, career/mission-alignment and human potential and motivation.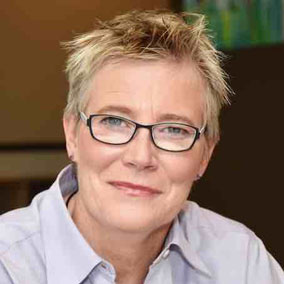 Anca van Assendelft
Anca is a seasoned executive, with 20+ years coaching, consulting and client-side experience who "ignites, impacts and interlocks" with a passion for analytical rigor with around-the-corner vision.
Her focus is on helping individuals and teams connects the dots between aspirational vision and operational realities. With a bias towards deep discernment and "operating from the core," Anca inspires development of the individual and organizational resiliency fabric of tomorrow, leveraging the best of an individual's and organization's DNA, capacities, and capabilities, while providing strategic and pragmatic guidance for a better tomorrow. Anca helps them answer the questions "who are we?" "what do we stand for?" "who are we becoming?" and "how will we get there?"
She helps clarify strategic goals, key considerations and implications in the context of the larger strategic landscape and key organizational success metrics. In working with organizations, her focus is on driving technology enabled change and innovative solution strategies to help companies create efficiencies and transform customer experiences. 
Her industry experience includes working with a range of organizations, teams and individuals in high tech, retail, CPG, financial services, and manufacturing – including high-growth, global enterprise, and start-up environments. Her experience spans large scale corporate transformation, go-to-market and digital customer engagement strategy, product development, merch-supply chain, and M&A in North America, Europe, and Australia.
Anca currently works as transformation strategy consultant and breakthrough executive coach, consulting with organizations worldwide on customer engagement and experience strategy and innovation.  She helps those clients accelerate their transformation and efficiency and effectiveness improvements by collaboratively developing a high-level roadmap and strategic path forward.
She is a graduate from Wharton's International MBA program, and is fluent in English, Dutch and German. When not working, Anca is at the XFit Gym, Adventure Racing, or writing poetry.
Cheryl Wilson
Cheryl Wilson is a global brand strategist, beauty marketing expert and executive coach who empowers individuals and teams to pursue more powerful, productive and purpose driven results. After two decades as a brand management executive with Procter & Gamble, Unilever and small businesses, she has led and coached many business executives to strong business results and launched numerous, successful multi-million dollar products.
Cheryl is recognized for her winning global strategies, imaginative white-space innovation and passionate expansion of multicultural beauty products and services. Her imprint in multicultural beauty was recognized when she was named one of WWD Beauty's Top 50 Multicultural Market Makers in 2015.
As a certified coach for Sustainable Abundance with Seven Stones Leadership Group, Cheryl has fully tapped into her expertise and gifts of empathetic listening, astute observation, courageous experimentation and resilient tenacity to help generate breakthrough, transformational results for clients. A strong supporter of linked prosperity, she encourages her clients to generate sustainable legacies that positively impact individuals, communities and the world.
For several years, Cheryl has been facilitating workshops and discussions on work/life balance, wellbeing, mindfulness and self-compassion for professional women. She is also an advocate for the dignity and increased quality of life for seniors suffering from dementia and a proud member of Delta Sigma Theta Sorority, Inc. A native of Baltimore and a proud double "Hoo" with a BA and MBA from the University of Virginia, she is a passionate believer in the endless possibilities available from a clear-eyed understanding of the past and a creative, hopeful and visionary approach to the future.
"It's powerful and profound and focused on helping people bring their whole selves wherever they go and live and lead from a centered place of sufficiency."
- Transformational Coaching Participant