Renew with Our Card Deck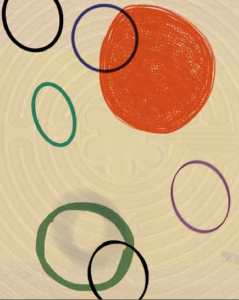 Gift yourself a moment of connection – to allow and listen, or to pause, or for humor with the Tools of Sufficiency Card Deck. They are right now beautifying the desks of CEOs and in the handbags of a coach on the go. You can see all the images of the artwork here on Pinterest. If you are ready to gift yourself or another, purchase here now.
Our Sufficiency Starter Kit
The kit of 3 colorful cards include Tools of Sufficiency/Weapons of Scarcity, The Most Pressing Questions, Our Methodology and a definition of The Seven Stones. These are great for your leadership practice, your teams or your personal development! If you send us your mailing address we will send the three cards directly to you.
Curious about Sufficiency?
Listen to an interview with Jen Cohen and Gina LaRoche about What is Sufficiency? on See Jane Do, capturing every day stories of women everywhere. Listen here
__________________________________________________
Sign up for our Daily Sufficiencies!
You can receive the daily thought or meditation from Gina LaRoche's Living in Sufficiency: A Daily Journey right in your inbox, by clicking here.
I just wanted to tell you how much value I have been getting from the Daily Sufficiency postings. They always seem to arrive at just the right moment with just the right message. What a great reminder. Thank you. ~Community Member