Expect to have your life and the lives you touch permanently transformed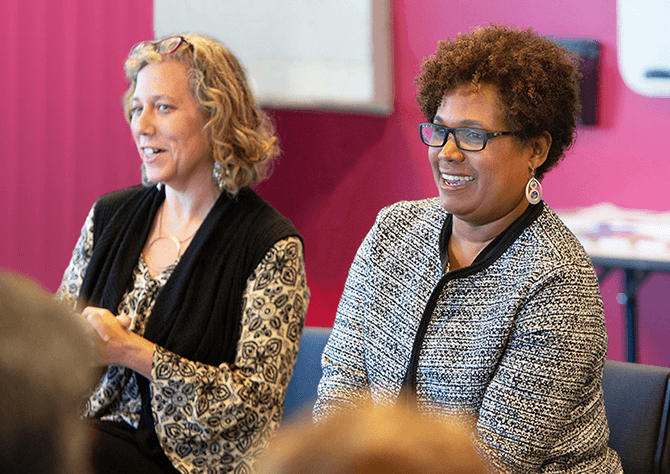 Our Philosophy: A commitment to Sustainable Abundance
Sustainable: ethical, reciprocal, just
Abundance: full, radiant, present to the bounty everywhere
"Our Seven Stones Courses are an invitation to live another story, the story of Sustainable Abundance. The ripples from making this shift are profound—it will change your relationships to your loved ones, your work and the planet. We invite you to join us as we point the way towards a new way of living and leading."
– Jen & Gina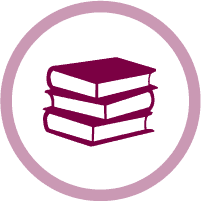 Go Beyond What You Know. Create Something Great.
Heal Collective Trauma and Embody Anti-Racism
Facilitated by our Seven Stones Practitioners
Sept. 21, 2023 – January 26, 2024 
Join us for a virtual learning journey where we will envision new and life-altering solutions to the problems of racism that are centuries in the making.
This year, you have the opportunity to choose between two learning paths: 
4 virtual Learning Sessions

4 virtual Learning Sessions

plus

Racial Affinity Group experience
If you are a leader, coach, practitioner, team or organization that is seeking to shift from denial to reckoning from numbness to deep care and from burnout to resilience, our team of expert Seven Stones facilitators invites you to join us for our transformative Inclusive Leadership learning journey.
Organizations
If you're an organization sending a team of five or more participants, get in touch.
Invest in Yourself. Transform Teams. Strengthen Communities
Re-think your beliefs, and let go of the ones getting in the way of your future


Lead your organization through times of change with dignity, grace and vision


Innovate and respond to the opportunities and challenges of a complex world


Stand for a world that works for all beings, not just a few
"Jen and Gina of Seven Stones Leadership invite and empower us to uncover and dispel self-limiting myths inherited from the culture, open hearts and minds to the most relevant truths within each of us, and pay that learning forward to enhance and unite communities of all kinds. The homework alone was worth the price of admission! The community calls and gatherings were equally nurturing, transformational, fun, insightful and relationship-building. Seven Stones delivers an experience aligned with its teaching and offers a simple, powerful context to invent a fresh future for you and yours, the next generation, business, and our world."
"Gina and Jen, thank you again for a life transforming workshop last week. The explorations and distinctions you have created and shared with us are deeply impacting my work and my life. I feel so blessed to be part of the conversation you are creating."