Are You Leading in an Organizational System?
If you are running a small business, starting a new venture or committed to running your enterprise with all stakeholders in mind, this page is for you. We have four ways to play. Come join us.
One-on-One Executive Coaching
Executive Coaching for Leading in Turbulent Times
Seven Stones' one-on-one Transformational Coaching program is geared toward supporting senior executives and high-potential leaders as you strive to accomplish real, lasting, sustainable change for yourselves, your organizations and your world. Leaders at organizations big and small are asked to jump from being visionaries, to strategic thinkers, to managers. This work is at once isolating, thrilling and overwhelming.
We work with you to cultivate the resilience, calm and passion needed to thrive on your own—and the know-how to share that capacity with your teams. We aim to cultivate agility, create emotional range, identify toxic behaviors and abandon frantic environments.
Together we will think systematically about the dominant culture of scarcity and excess that drives so much of our leadership agenda. Second, we introduce you to a holistic approach to transformation, one that includes your mindsets, way of being in life and neuro-physiology. In doing so, we train leaders like you to recognize how early life events shape your current leadership approach. We also help you develop a foundational understanding of the latest thinking in neuroscience. This is how and why we guide you to deepen your capacity, cultivate agility and emotional range, and lead in turbulent times. Third, we emphasize the use of practices, experiments and inquiry as three primary gateways to developing new leadership capabilities.
Created specifically for senior executives and high-potential employees, Transformational Coaching is a tailored, one-on-one leadership coaching experience with one of the Seven Stones braintrust, Jennifer Cohen and Gina LaRoche, or one of our other senior coaches who provide impeccable client care and have a depth of training and experience.
Six months to two years of traditional leadership coaching methods with 360-degree 1:1 interviews, additional shadow coaching as needed—for example, travel to presentations, client meetings and internal strategy events—and even working with important stakeholders on your team or in your organization.
Working Together for Common Outcomes
Group coaching acts as a catalyst, helping to spark the transformation of ideas, insights, and intentions into sustainable improvements in group behaviors and outcomes. The power of group coaching derives from the combination of three things: your current work context, leaders from across the organization building competencies together, and real-time interventions from Seven Stones coaches.
All meetings in which group coaching occurs are fully owned by the group members, not by the coaches. This means the group drives their own learning, sets their own processes and holds their own outcomes collectively. The coach acts as a guide, who provides frameworks to support the group to chart their own collective learning journey.
Team Development and Training
Continue Your Learning Journey
True transformation requires that any team do more than acquire useful tools, learn new ideas or skills, or achieve specific short-term results. The team, whether an intact or cross functional team, must develop and maintain fundamental new patterns of behavior and ways of working that produce lasting long-term changes. We offer opportunities to instill leadership competencies at all s. We offer a wide range of offerings that can be completed online or in-person. We can create a unique learning program for your team. Our courses are based on these foundational frameworks and can be fully customized for your needs:
The 7 Laws of Enough
Somatic Leadership and Presence
The Mindful Leader
Strategic Thinking and Decision Making
Authentic Communication
Personal Effectiveness
Building & Leading Teams
Using tools such as:
Insights Discovery™
Leadership Circle
Enneagram™
Leadership Accelerator
When designing a retreat or training program for our clients, we spend time with you and your staff doing one-on-one interviews and web surveys to understand the dynamics of the team, organization and industry. Following this first phase, we review and analyze all of the data collected and choose existing frameworks or craft new ones. We also customize case studies and conversations that fit your specific industry and needs. Then the facilitator(s) finalize the content and delivery approach, which includes a detailed agenda for our work together. Our approach expressly allows for participants to speak the truth to all who are in the room.
We have conducted retreats and training for large corporations and small non-profit teams, as well as in university executive education programs and in corporate business schools.
Team Building & Effectiveness
Covenanted Teams
Leading Teams
Embodied Leadership
Personal Leadership
Group Leadership
Leadership Development
Business Development
Strategic Thinking
Leading Change
Creating a Collaborative Culture
Strategic Networking
The Power of Mentoring
Action Learning
Appreciative Inquiry
Challenging Conversations
Authentic Communication
Values, Beliefs and the drivers of Behavior
Presentation, Presence and Ease
The Cost of Silence: Bystander Intervention
Relational Practice
Work-Life Balance
Generative Conversations

Gathering together matters. And this community is filled with exceptionally thoughtful, skillful and committed change-makers. We offer you a place to exchange ideas, find a safe harbor in the storm, receive fortification for the long haul and get inspired and share with others. Together we intend to spark breakthroughs in each other, and to usher forward a sustainable and abundant way of living and leading.
Tools to Support Our Work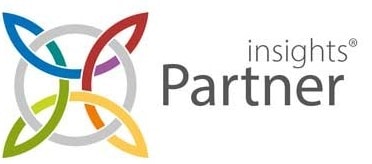 Insights Discovery is a validated psychometric tool based on the theories of Carl Jung. The tool is built to help people understand themselves and others, as well as to make the most of the relationships that affect them in the workplace and beyond. Insights Discovery explores preferences and describes probable patterns of behavior rather than fixed traits. It uses a simple and memorable four-color model to help people understand their style, their strengths and the value they bring to the team. We call these the color energies, and it's the unique mix of Fiery Red, Sunshine Yellow, Earth Green and Cool Blue energies which determines how we behave. The instrument is validated and is based on Jung's Theory of Psychological Type.
Insights Discovery is not a test; there are no right or wrong answers. It doesn't measure intelligence or character. The goal of the tool is not to change people, instead it is designed to deepen our awareness of ourselves and others, which enhances our ability to adapt to each other more skillfully.
Bottom line, this tool gives participants a language and framework for understanding themselves and others better that can be, and typically is, put into practice immediately.
Each participant receives a personalized, detailed and unique Insights Discovery Personal Profile allowing for
Improving interpersonal relationships;
Learning about their strengths, areas for development, communication style and how to be more effective; and
Providing concrete strategies to adapt to others and work more harmoniously and productively in a team environment
The group collectively reviews the Team Wheel allowing for
Starting a dialogue about specific team strengths and dynamics;
Analyzing ways to use that information as a team; and
Doing some action planning to develop concrete steps to integrate team learning.
Purpose of Day
The Power of Perception
The Insights Color Energies
Jung's Preferences
The Insights Discovery Personal Profile
Recognizing Others' Styles
Adapting and Connecting Techniques
Team Dynamics and Effectiveness
Action Planning
Increase self-awareness of personal style.
Increase awareness of others' styles.
Build better relationships and adapt to one another's styles more effectively.
Build greater team cohesion and effectiveness.
Develop action plans for continuous improvement.

The Leadership Circle Profile is an assessment tool created by leadership expert, Bob Anderson. Based on his Universal Model of Leadership, the Leadership Circle Profile assesses your Management Style and Personality, Competencies, and Underlying Tendencies and provides you with feedback. Many other profiles focus on only one of those aspects. By combining all three of these areas into one comprehensive, accessible tool, the Leadership Circle Profile provides you with competency feedback while acknowledging the underlying assumptions causing your patterns of strengths and limitations. The Leadership Circle Profile is supported by metrics, measurement, and research; and has been applied with a track record of success by thousands of organizations around the world.
The Enneagram is a highly sophisticated system of nine personality profiles that are meant to help us know ourselves and others, as well as how others "see" and experience us. Each Enneagram type can help individuals navigate their ongoing personal growth and ultimately build more satisfying and collaborative relationships in both work and personal life.
The Enneagram is a comprehensive system that describes how personality and character structure are formed in three centers of our human existence: mind, heart, and body. The course Building Collaboration and Trust Through the Enneagram is an opportunity to work with all three centers in pursuit of deeper personal awareness, and in building trust-based relationships.
Participants will learn:
His or her specific Enneagram Orienting Point through use of the Stanford Medical School Paragraph Test.
The specific defenses and issues of each personality type that can help you to better understand and engage with others.
How each of the nine personality types observes and operates in the world, particularly during times of challenge and stress.
What each personality type requires in order to manage difficult issues, life stressors, and challenges.
The best approach for engaging with each of the personality type.
The behavioral distinctions required to build, repair and maintain trust in all relationships.
Critical coordination-of-action skills foundational to effective communication.
A method for improved self-awareness and personal responsibility.
Whether you are the CEO of a large company, a member of a project team, an entrepreneur, or active in your church board, you (and those in your sphere of influence) will benefit from using this tool.
It is a simple tool capable of unleashing breakthrough thinking, strategic clarity, and focused action—after only 45 minutes of reflection.
Define your personal approach to leadership
Clarify goals
Gain insight into how your leadership is perceived by others
Increase leadership effectiveness
Boost bottom line results
Broaden organizational perspective
Focus strategic thinking
Lead change effectively
Adapt to a chaotic work environment
Find new meaning & purpose in work
Find your true calling