While Seven Stones has grown and evolved since those early days, Gina and Jen's original vision for the firm remains unchanged:
To help people achieve their true potential as individuals and leaders in a way that affirms the value of all life, creates lives, communities and organizations that will stand the test of time, and inspires them to embrace what is full, exquisite and already available in their lives.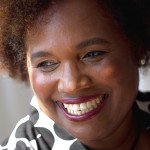 Gina LaRoche
Gina LaRoche is an organizational leadership consultant, facilitator and executive coach. She is a co-founder of Seven Stones Leadership Group with Jennifer Cohen. She brings respect, clarity, truth and love to all of her work. Gina leverages 25 years of experience in delivering executive programs that have challenged leaders, teams and entrepreneurs to accelerate results using vision, strategy and accountability. Her most recent clients include Nike, Warner Brothers, Draper Labs and Booking Holdings. Her current interest is working with leaders to develop mindfulness and presence for themselves and bringing these practices into organizations. She has spoken at Wisdom 2.0 Business conference and at the Mindful Leadership Summit. She is a 2017 graduate of Spirit Rock's Community Dharma Leaders Program, a two-year intensive training in the Insight Meditation tradition.  She is also a member of the board at Insight Meditation Society (IMS) in Barre, MA.
Gina is a writer and collage artist, and author of Living in Sufficiency: A Daily Journey (2009), Unstuck: Make the Shift (2011) and the co-author of The Seven Laws of Enough (Parallax Press). The Seven Laws of Enough was named on of "4 Life-Lifting Books for 2019 and Beyond" by Black Enterprise. Gina has been interviewed by numerous NPR affiliates and media outlets throughout the country where she has discussed her book and how all readers can apply the principles of Sustainable Abundance to their lives.
Gina is currently a visiting faculty member at Simmons School of Management where she teaches and coaches in its executive education programs. As a faculty member, Gina has worked with Merck, Pfizer, Verizon, EMC and the Boston Chamber of Commerce teaching mentoring, strategic networking and gender and leadership, while coaching participants on their 360 feedback. Gina has built a niche in working with colleges and universities. Her most recent work includes Berklee College, Housatonic Community College, UNLV Law School, Northeastern University and Yale University.
Prior to Seven Stones Leadership, Gina acquired 15 years of experience in sales, marketing and training at high-tech and emerging growth companies. She served as director of marketing for Computer Sciences Corporation (CSC) where she managed product marketing for the e-Business group. She was also a product-marketing manager at Vicorp Interactive Systems. Gina started her career as a sales professional at IBM in Waltham, MA where she received numerous excellence awards.
Gina holds an MBA from Harvard Business School and a BSBA from Georgetown University. She currently lives in Cambridge, MA with her husband and sons.
Gina provided a safe haven for sharing trials and tribulations in the work place and working through organizational issues which were impeding goal completion. The support and encouragement from Gina was consistent, unwavering and available at a critical juncture in our organization evolution and my career evolution.
You are an amazing coach that I will never forget (I haven't met another coach like you)!  I'm always sharing with so many the various tips you taught me.
My sincere thanks for how Gina listens and helps guide me to a firmer, more grounded place. Gina is a confident and smart advisor, someone who is on my side, and her advice and coaching are immeasurably helpful.
--Executive Vice President and Chief of Staff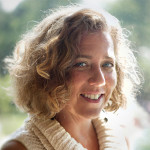 Jennifer Cohen
Jennifer Cohen is a leadership and organizational coach and consultant with 25 years in the field coaching hundreds of individuals and groups, specializing in developing leaders to excel in a context of uncertainty and quick-shifting terrain. Her coaching and training is distinguished by her applied studies in communication theories including quantum physics, ontology, neuroscience, Somatics and systems thinking.
Jennifer's coaching experience is informed by two decades of working with executives across industries from healthcare, pharmaceuticals, technology, and throughout many of the most prestigious professional services firms. Within the context of cutting-edge Leadership Development Programs, Jennifer has brought executives from the boardroom into a dojo style learning environment to hone their leadership skills through in-depth training and development opportunities she both designed and led.
Jennifer is known as a "coach's coach" and is a coach to some of the senior coaches at The NewField Group, one of the nation's top schools for coaching. She has worked with corporate clients including Pfizer, Blue Cross/Blue Shield, Boston Consulting Group, Hewlett Packard, Microsoft, and MIT's Sloan School of Management, and Nike. She has also coached senior executives from Merck and EMC in her work at Simmons School of Management. She has a niche in coaching world-class academicians from institutions such as Simmons and Harvard Business School. She has served as the Director of Coaching Education for Mobius Executive Leadership, a global boutique-consulting firm serving Fortune 500 companies.
She is the co-author with Gina LaRoche of The Seven Laws of Enough (Parallax Press 2018). The book was named "4 Life-Lifting Books for 2019 and Beyond" by Black Enterprise. Jennifer has been interviewed by numerous NPR affiliates and media outlets throughout the country where she has discussed her book and how all readers can apply the principles of Sustainable Abundance to their lives. She is also author of the chapter, "From Surviving to Thriving" in the book Being Human at Work, edited by Richard Strozzi Heckler.
Jennifer has a master's degree in Applied Psychology with an emphasis on systems theory from the Antioch New England Graduate School, and she did her undergraduate work in philosophy at Oberlin and Barnard. Jennifer and her spouse are avid gardeners and co-parent their daughter, Sophia.
Jen has a uniquely effective approach to her coaching. She uses a variety of tools and approaches to inform her work. She has an astonishing level of insight and adapts her approach to her client's needs. It was life-changing to work with her.
I wanted to reach out and thank you for a really rich day. It was not only masterfully facilitated by you but a very rich and deepening experience for me personally and from what I observed for the team as a whole. This somatic work requires another level of "being" and I so appreciated your skill and expertise. I hope to begin my own journey of integrating the somatic approach to my coaching and to my own way of being in my life.
MASSIVE THANKS for allowing me the wonderful experience of working with Jen Cohen these last 6 - 7 months. We wrapped up our coaching, for now, last week and I believe she is has been the key to me recovering from the last couple of years trauma as well as helping me figure out who I want to be in the future as a leader & teammate.
It's hard to imagine being where I am today - a business leader, a happily married wife and proud mother of two- without having had the benefit of this life shaping coaching. Jen has been there every step of the way to help me manage through work challenges, job changes, and significant personal life events. Her coaching has helped me tackle these challenges with greater personal mastery, while always maintaining my authenticity and adhering to my values. I would not be where I am today without her help and support.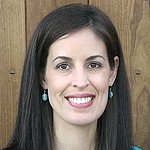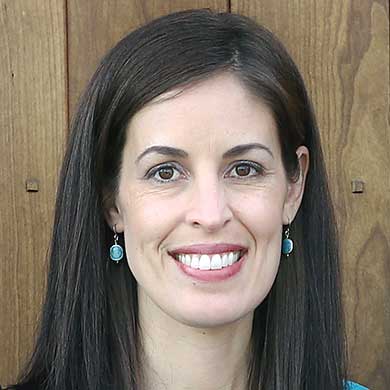 Amber Ferry
Amber Ferry is the Client Care Manager and joined Seven Stones in 2018. Amber is in charge of writing and editing contracts as well as client management.
Cheryl Wilson
Cheryl Wilson is a coach and consultant at Seven Stones. Cheryl joined our team in 2020 to provide strategy and marketing expertise.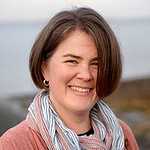 Kelly Essman
Kelly Essman is our calendar wizard and all things scheduling here at Seven Stones. Kelly works her magic to fit all of our important clients into Jen and Gina's calendars, as well as working to ensure all of our meetings are scheduled correctly. She joined the team the same day as Kate in 2016.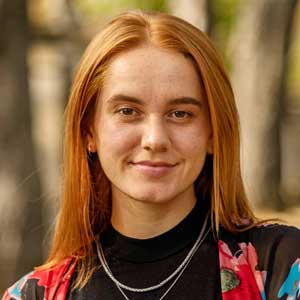 Sofia Mora Mirtz
Sofia Moira Mirtz is the Coordinator of Equity, Power and Belonging, a Facilitator at Seven Stones and ensures our clients are supported well. Sofia joined the team in 2020.
Kelsey Glatts
Kelsey Glatts Burrell is the Community Manager at Seven Stones and joined the team in 2019. She ensures our marketing, communications, social media and website are running smoothly.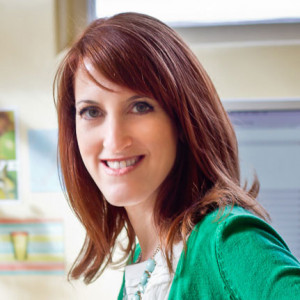 Vivienne Scholl
Vivienne Scholl, who goes by Viv, is our graphics and aesthetic designer. She is the Creative Director behind how we package our thinking and writing, and more than that, Viv is one of our advisors and thinking partners. She takes a request for design work and sees the big picture and leads us through a creative process with the outcome of a holistic plan and approach to our body of work. To read more about Viv, her team and her business Avenue 4, please visit her website.
Jaimi Vore
Jaimi Vore joined the team in 2021 as our bookkeeper. She manages the day to day flows of monies in and out of Seven Stones.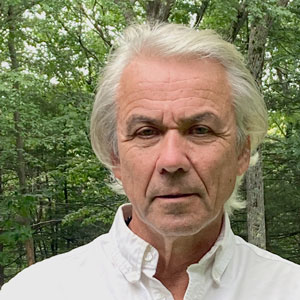 Gregory Murphy
Greg Murphy is the CFO and manages our financial systems, procedures and resources in order to maintain our financial integrity. Greg joined the team in 2020.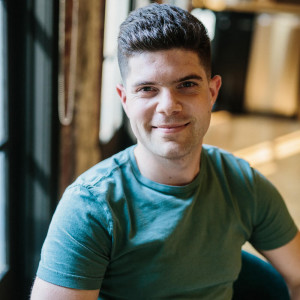 Ben Daron
Ben Daron is our efficiency and automation expert. Our work with Ben through Daron Creative is key to keeping things running smoothly and spending our time on what matters most to us and to our community. To read more about Ben or his specialized services for creatives, small businesses, or financial advisors, go to bendaron.com.
"The support and encouragement from Gina was consistent, unwavering and available at a critical juncture in our organization evolution and my career evolution."
"One of the most productive, pleasing and powerful processes I've partaken of in my quest to lead a more pleasurable and powerful life has been engaging with Jen Cohen in a coaching relationship."