It's time to dig deeper and look directly at what it will mean to share power and stop controlling the spaces that shape our world.
As we look at Power and Equity, we believe that a great place to start is with personal practice.
Why a practice and a free gift?
What makes a context come to life is practice. Without practice, that which we declare becomes empty aphorisms and throw away sayings. With practice, we embody that which we have spoken, and that alignment produces integrity, power and inspiration to others we lead.

Seven Stones Community
Gathering together matters. We offer you a place to exchange ideas, find a safe harbor in the storm, receive fortification for the long haul and get inspired and share with others. This community provides you with the strength and tools needed to forge a path, invent what is possible, not probable and go beyond what you have been able to imagine until now.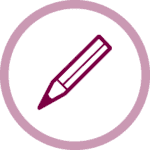 Take the Scarcity Assessment
The path to Sustainable Abundance can be blocked by scarcity—a constant sense there's not enough. Most of us suffer from a scarcity mindset. Do you? This 1-minute tool offers 3 actions you can take now to open to Sustainable Abundance.
2021
June
June 30, 2021
Establishing Mindfulness
9:30am ET
Gina will offer space for deepening practice with the five guidelines for authentic communication intended to strengthen your ability to bring mindful awareness, regardless of the situation. Whether you have done lots of Mindfulness Practice or are brand new, please join us.
June 30, 2021
June Completion Call
12:30pm ET
Join us for our monthly Completion Conversation. Come find out what we mean by completion. It might not be what you think. We consider completion to be an essential practice for living fully in the present and powerfully creating the future. This will give us all a chance to pause and enhance our practice.

Join the Conversation
Keep in Touch
Stay in the loop by subscribing to receive occasional delights in your email inbox. You can also opt in to receive our Daily Sufficiency email—an opportunity to pause, reflect and invite clarity and peace into your day. You'll get access to our latest work, invitations to Community Calls, event info and more.