Transition Practice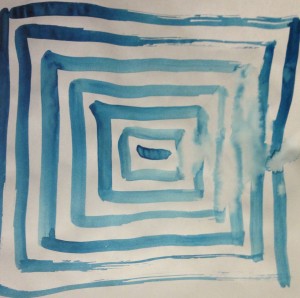 In yoga class, and other mindful movement forms, we learn that breath directs our attention, and we learn to slow down transitions between postures. I've taught yoga and I've said such words. Great ideas! Fun in class! But off the mat, I'm not so sure I lived like these truths were true.
This spring-time energy has been fierce and filling for me and for others I've heard. Many of us are adjusting to it with interrupted sleep, adding to our to-do lists and picking up new projects and re-igniting old ones we paused on for the winter months. In this frenzy of activity, I have noticed some resistance, some rebellion even. I've kept hearing: "slow down, move slowly, take a deep breath." And when I've listened and heed, I've been rewarded with renewed energy and connection and can carry on more steadily to the next thing.
Slow down for the transitions by using my breath and awareness on my movement is my new practice. This practice is a play on pausing, (Plus, also read 7 Billion Reasons to Pause), on an inquiry Gina LaRoche proposed three years ago, and on interrupting practices, even. What becomes available when I put my attention on the space – and time – between things? What is even happening during those moments if I have not really been there for them, if I've already left or already arrived to the next moment?
My wish list of intentions for this practice include discovering an access to ending my habit of rushing, of "being late," and of feeling burdened by the have-to's of my day. Where I once whisked past and through, for all I know, transition moments are where the fun and joy and wisdom has been all along.